Welcome to the Dream Steam Shop
Click here to Request a Catalogue
NEW PRODUCT: Set-a-Curve Radius Setter
We are pleased to be stockists for the really handy Set-a-Curve radius setter from Railway Crossing Models. These setters are ideal to use with PECO Flexitrack. Click here to visit the product page.

New Navigation Menu Bar
As our range of products continues to grow we have added new sub menus to the menu bar above to ease finding the products you need. We hope you like it!
MSS Side Tank Locomotives now available again in BLUE, in both 32mm and 45mm gauges!
Would you like to reserve and collect an order from one of our upcoming shows?
The Dream Steam Team will next be at Steam in Beds on the 28th November 2015. If you would like to guarantee that the items you would like are available you can place an order online, select 'collect from showroom', and enter the details of which show you will be attending in the 'customer comments' You will not pay any delivery charges and your items will be bagged ready fro collection at your chosen show. Particularly recommended if you intend to buy Peco track and points as these always sell fast!!
Shipping Update - New Lower Prices
Interlink will be shipping all our UK Premium and international orders. All UK Premium orders will now be next day from dispatch with expected delivery time emailed and text (if mobile number provided) to you on day of delivery.
Please note all UK standard parcels will still be royal mail recorded.
Roundhouse Locomotives
We have a wide range of locomotives in stock ready for dispatch including the very popular Roundhouse basic series - Please check our Roundhouse department for which colours and gauges we currently have available.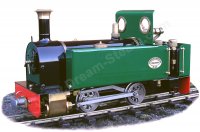 LOOKING FOR SOMETHING FOR A BEGINNER?
Why not look at our bestselling range of MSS Saddle tanks, in black, maroon or green they are a perfect gift for anyone who is new to the hobby or likes to modify their engine as there are many upgrades and enhancements for this loco.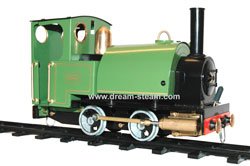 NEAR BY AND WANT TO SAVE ON P & P?
Your orders can now be placed on the website and collected from our Aylesford showroom. Once your order has been marked as 'Dispatched' it will be ready for your collection.
On-Line Orders
Secure and no extra charge for PayPal or card payments
Account holders can monitor and track an order
No waiting for delivery or shipping quotes
See prices in your own currency
You can now select your own country to see the delivery options available and costs without having to log in or confirming your order first. Delivery options are based on packing weights and automatically calculate the price; so no waiting around for someone to get back to you with a postage or shipping quote.
Our European and international customers can choose to see our prices in their own currency.
Telephone Orders
You can place an order by telephone using your card.
Tel: 01622 793 700
Lines open 10:00 am - 4:30 pm Mon - Fri
UK Mail Orders
You can also request our UK Mail Order Catalogue and pay by UK bank cheque or postal order.
Paying by Card or PayPal
Some suppliers of garden railways add a surcharge of nearly 5% if you wish to pay by card or PayPal. We never charge extra if you want to use your card or PayPal account for payment.